I have a wealth of experience publishing books. I have published books through a traditional publisher, through a self publisher in print, and via ebooks in all shapes and styles. I have 229 fiction stories and 114 non-fiction books, totaling 343 works in total. This page is a master listing of all items I have published. Feel free to ask me any questions about how I did a given book or how the process went. Note that I don't count my boxed sets in this listing – that would seem to be double-dipping :).
My books are available in two forms. The paperback version is generally done via CreateSpace, Amazon's self-publishing branch. The ebook versions are on all major platforms (Kindle, Apple, Nook, Kobo, SmashWords, GooglePlay, etc.). In both formats the books were completely free to set up and publish. The books are listed in release order. Some of the ebooks are Amazon exclusive, to have access to their promotions, while others are available on all platforms
For all books on this page, click on a given cover to learn more about that book. Or, if you want, you can skip to the List of Lisa's Free Ebooks.
FICTION
We'll begin with fiction. I currently have 21 series of fiction published, in lengths ranging from short story to novelette to novella to novel to epic :). I have 14 medieval romance novels, 4 modern murder mystery novels, 4 sci-fi romances, 3 regency time travel romances, 3 dystopian novels, 2 1800s-era novellas, 3 African-American mystery novelettes, and 22 adult-romance novellas. I have 41 adult-romance adventures, 31 black cat cozy mysteries, 31 time travel adventures, 10 Jerusalem stories, 10 romantic proposal stories, 10 diner mysteries with a heroine with Asperger's, 10 Copper Age Flood stories, 6 zoo mysteries, 6 art museum mysteries, 5 Wyoming mysteries, 4 paranormal, 3 sci-fi, 3 fairy tale, 2 local literary, 1 Korean story, and 1 mythology. So that is 229 in total. Many of these series are also bundled up into various bundles, which I don't count.
Medieval Romance Novels
My medieval romance novels are written with "gentle romance." There is no explicit language relating to intimacy nor swearing – they are suitable for teens and up. They feature women who stand strong against oppression and strive to make the world a better place. This series is my first love – it is what I grew up writing. I have 14 of these.
Modern Murder Mystery Novels
These novels are set in Massachusetts and feature a couple who meet in the first novel and then build their relationship as the series progresses. The first book won a Gold medal from the IPPY group. The second won a bronze medal. The fifth is in progress.
Sci-Fi Romance Series
The Collective Saga has four books in its series.
Regency Time Travel Romance Series
The Scottish story currently has three books in its series.
Dystopian Series
There are three books in this series.
1800s Black-Lumbee-Irish Series
There are two books in this series so far.
Blackstone Valley Mystery Novelettes
There are 3 books in this series so far. The heroine is a black law librarian in central Massachusetts.
Adult Romance Novellas
These are written under a pen name. Each novella is ten to eleven chapters long. There are currently 22 total.
Short Stories
I love short stories. They are like haiku – precision moments in time. Some of my favorite stories of all time are short stories. The Cask of Amontillado. Nightfall. Here are a few of my own. I have 31 black cat mysteries, 41 pen-name shorts, 20 time travel shorts, 10 proposal, 10 diner, 10 Jerusalem stories, 6 zoo mysteries, 6 art museum mysteries, 5 Wyoming mysteries, 4 paranormal, 1 mythological, and 5 standalone. So that is 149 shorts in total. They're also bundled up into various bundles, which I don't count.
Salem Massachusetts Mini Mysteries
This was a project from October 1 2014 through October 31 2014. Each day a new story was written and published. They are set in Salem, Massachusetts with a black, female ex-cop private investigator as the heroine. So there are 31 total. This are just the first few.
Destiny Time Travel Stories
Eternal Time Shadows is a gently cliff-hangered short story series which leads up to a happily ever after ending. From Renaissance Venice to troubled Scotland, from the Civil War to the Wild West, Elizabeth and Robert find and re-find each other. The series is clean romance and is suitable for teens and up. There are 31 books in this series; these are just the first ten.
Biblical Jerusalem Stories
Although Jerusalem's history had been one of warfare and conquest, Phoebe had been fortunate to come of age in a time of peace. The Romans saw fit to allow the Jewish residents to manage their own lives. But change was in the wind … There are 10 stories in this series so far.
Romantic Proposal Series
Each story in this sequence features a proposal – and a connected thread of a Native American love totem. Each takes place in a different state. There are 10 so far.
Asperger's Diner Cozy Mystery Series
Willow has Asperger's and she loves visiting traditional diners. Her acute senses help her spot hidden clues! There are 10 so far.
Copper Age Flood stories
This series is set in the year 6,500BC – the copper age. It tells the historic version of the flooding of the Black Sea basin, which many people feel is the foundation event for the flood story which appears in so many cultures. There are 10 books so far.
Zoo Mini Mysteries
Rosalinda Alameda had always dreamed about being a vet, but life intervened. Now she works as a receptionist in a vet's office and spends her free time enjoying the local zoos. There are six of these so far.
Art Museum Mini Mysteries
Strolling with Duke along a sunny bike path, Cindy got the call that lifted her spirits. The Worcester Art Museum needed her help. At long last, her dreams of becoming an art detective were coming true! There are 6 so far.
Wyoming Vision Quest Romantic Mysteries
A Wyoming blizzard. A crashed car. Haloke's only six years old, but there's no one else. Her father's dead. Her mother's clinging to life. She draws deep within her, to her Arapaho and Navajo roots, and sets out to find help. There are 5 so far.
Paranormal Astral Out-of-Body Series
My paranormal astral out-of-body series is a thriller adventure following Sarah, whose twin sister has tragically passed away. One night Sarah's life changes forever … So far there are 4 books.
Cinderella Fairy Tale
The original Grimm fairy tales portrayed women of strength and conviction. Women who took action and could forge their own destinies. Over the years they have been watered down. I seek to reclaim them in these sweetly romantic – while powerfully heroic – retellings.
Sci-Fi Short Stories
I have written three standalone sci-fi short stories. These first appeared in Mused.
Sutton Massachusetts Short Stories
I have written two standalone Sutton Massachusetts short stories. These first appeared in Mused.
Navajo Footsteps in Korea
Amber treasured her Navajo heritage. Until now, she had never left her home on the reservation in the Four Corners. The only reason she was standing on this South Korean moonlit shore was to honor her father's last wishes.
Psychological Horror Short Stories
I used to say that I wrote anything but horror. I realized in time that it wasn't healthy to define myself by what I did not do. I appreciate stories that delve into the ways individuals strive to cope with emotional trauma.
Melk Mythology
Ava was in trouble again. This time it was for pummeling Dominik, that bully, when he was harassing sweet little Pia. Why did the teacher always blame Ava for everything that went wrong? This is the first book in the new series.
---
NON-FICTION
I have 114 non-fiction books published on a variety of topics. That's not counting Mused, which I edit. The variety keeps me interested in writing! Again, each is available in both print and ebook format. There are 19 relationship books, 13 low carb books, 13 green living books, 11 journaling books, 8 Author Basics books, 8 Author Social Networking books, 4 ASP books, 3 weddings books, 8 self-help books, 7 yoga books, 4 pet/plant books, 4 art books, 3 sleep books, 2 wine books, 2 Melville poetry books, 2 memory training books, one of my own haiku books, a lighthouses book, and one history book.
Low Carb Recipes and References
I currently have 13 books in my Low Carb Reference series. About half are recipe books, while the other half contain reference material. All are based on the content on my BellaOnline Low Carb website. For historical reasons I did the print copies through Lulu.
Wine Books
I have two wine books – one on sangria recipes and one on Champagne cocktail recipes. These are in print copies BOTH on Lulu and on Amazon. This is because Lulu offers spiral binding but only if you buy the book through Lulu. So to have a print copy available on Amazon I had to have a perfect bound (normal binding) entry in there. Both are being revised with fresh covers and updated content.
Weddings & Courtships Books
These books explore the wonderful world of love, romance, and tradition in different cultures. I have three done and am finalizing a book on Native American traditions.
Relationships
I am in the process of redoing these books. They are in two sets – one for men, and one for women. There are 11 books in each set, although three of them overlap. So that is 19 books total.
Men
Women
Green Living
This series helps people to lead greener lives. There are currently 13 books in this series. I wrote the majority of the content in this series, with the occasional page added by a member of my Green Team.
Journaling with Lisa Shea
There are 11 books in this journaling series.
Self-Help Books
I write self-help books on a variety of topics. There are 8 books in this series.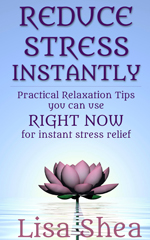 Yoga Books
I have seven books to guide people through yoga, meditation, and chakras.
Author Basics Books
I have eight books helping authors move through every step of the process from writing their novel to designing a book cover to marketing it.
Animal and Plant Books
From tadpoles to parakeets to spiders, I help you thrive in the natural world. There are four books here.
Art Books
I have four art books in print. The first is on entering art shows. I've got one on plastic cameras (the Holga, Diana, etc.). Then I have two books on cyanotypes – one on the history, and one on making them.
ASP Programming Books
I write my sites in ASP, a language like PHP but designed for Microsoft IIS. Here are my 4 books on the topic.
Sleep and Dreaming
Getting solid sleep and understanding your dreams are just so important to removing stress from life. These are the windows into the issues your mind is struggling with. There are 3 books in this series.
Melville Poetry
I enjoy poetry! These are by Herman Melville, of Moby Dick fame. I annotated each poem. There are 2 books in this set.
Memory Training
Two books to help you build your memory skills!
My Poetry
I adore haiku, and I love watercolors. This was a melding of those two interests.
History
This was a massive effort to put online a fascinating document about Massachusetts in the colonial days.
Massachusetts Lighthouses
I adore lighthouses. This book explores all of the lighthouses of Massachusetts.
---
Literary Magazine
I'm not counting the issues of Mused in the above tallies. I am the editor of Mused, a quarterly full color literary magazine featuring art, poetry, photography, short stories, essays, plays, and more. We've been going strong since 2007! We've put out 36 issues so far.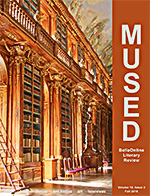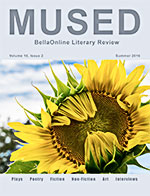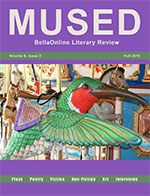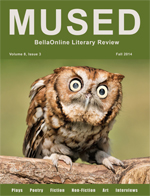 Lisa Shea Full Library of Published Books
Lisa Shea Medieval Romance Novels